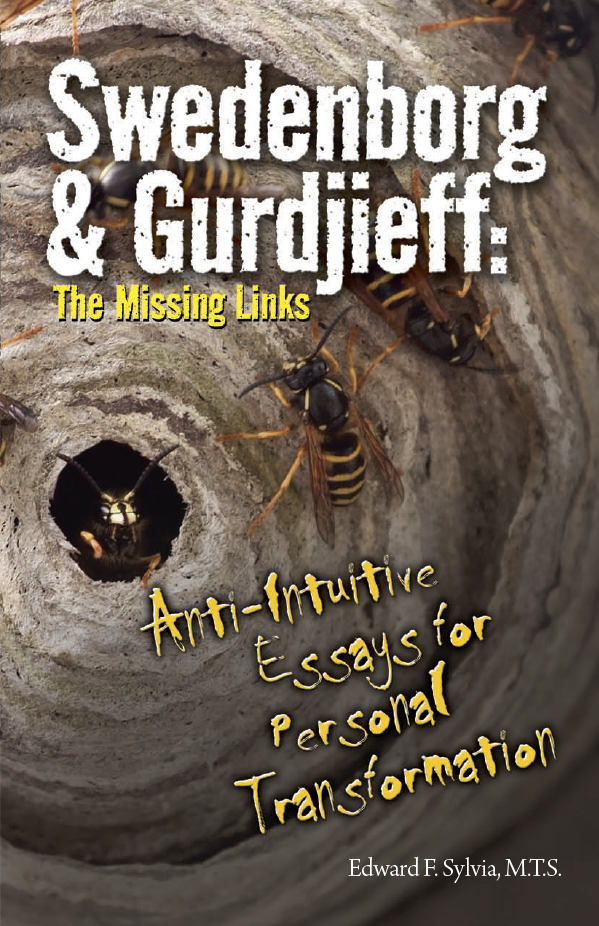 Anti-intuitive essays for personal transformation
A potent little book for those who feel that the currently available spiritual paths are not enough. The author does not sugar-coat the process of true spiritual transformation. You will be called upon to come to terms with yourself as you discover the things that always get in the way of your true spiritual progress. Armed with this special knowledge, you can gain the inside track and have a fighting chance toward reaching your God-given human potential.
Modern life has provided humankind with knowledge about practically everything. But we really don't know ourselves. Because of this, the world is full of perplexing problems and atrocities. Even seemingly rational and good-natured individuals have no clue as to the real obstacles that stand in the way of harmonious living.
Based on the spiritual influences of Emanuel Swedenborg and George Gurdjieff, the ideas in this book will help you identify what those obstacles are. These new insights will have an unsettling effect on your self-image, but will allow you to rise above your current biological self.
WARNING!
This is a book that no one will want to read.
This brash little book is essential for anyone who takes their spiritual transformation seriously. It offers many stinging revelations that will challenge your strongest beliefs to the very bone and take you completely out of your comfort zone.
Such anti-intuitive revelations will convince you that:
Being famous or enjoying elite status won't help you!
Going to church won't help you!
Eating healthy foods and exercising won't help you!
Living an outwardly civil or moral life won't even help you!
Swedenborg & Gurdjieff is not about helping you to become a citizen of the world; it contains the missing links to become a citizen of heaven—which is why God created each of us.
SWEDENBORG & GURDJIEFF IS A BOOK FOR BRAVE SOULS AND A BRAVE NEW WORLD.